Darkwave Band Peter Jennings Disciples Brings Dreams And Nightmares To New EP, 'Bad News'
FOR IMMEDIATE RELEASE:
October 15, 2022 – Peter Jennings Disciples return with their sophomore EP, Bad News.
Bad News explores dreams and nightmares, forgiveness and damnation. Through dark electronic and industrial rock themes: wailing bagpipes and fragile synths on the likes of "Not Enough Bridge" contrasted with pounding beats and heavy guitars on "Wild Girl (Slug Mix)", the band further develops their self-described "alternadustrial" sound.
Bad News is available NOW in a limited cassette edition and on all major streaming/digital download platforms.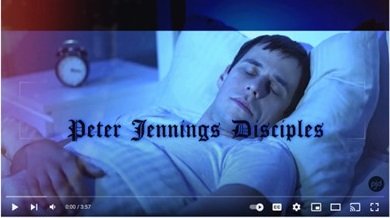 For more information:
https://peterjenningsdisciples.bandcamp.com/album/bad-news
https://www.facebook.com/peterjenningsdisciples