As I Lay Dying: The Long Road back
March 29th
I was able to shoot for one of my biggest musical influences, As I Lay Dying at The Orpheum in Tampa. Right out of the gate, they unleash an onslaught of head banging rhythms and mosh pit fueled breakdowns starting with the intro track to the "Shadows Are Security" album "Washed Away" right into "An Ocean Between Us" and "Through Stuggle". Tim Lambesis commanded the stage with a huge presence and signature growl behind the mic, but more notably his constant interaction with the fans making every attempt he could to fist bump and shake hands with the people upfront.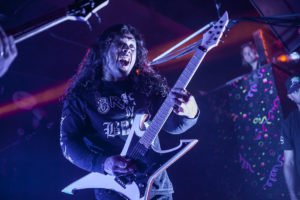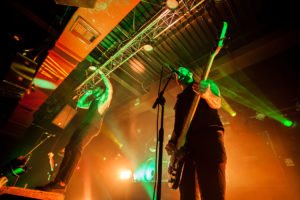 The musical skill level of this band is nothing short of amazing and to any musician, including myself, inspired. Nick Hipa and Phil Sgrosso have been some of my biggest guitar influences with their flawless playing and juggernaut song writing. Josh Gilbert melodic melodies add perfectly placed contrast through the choruses. And last but certainly not least, Jordan Mancino drum playing is just absolutely insane, aggressive and bone breaking. Just look no further then "94 Hours". The first song, off the first album. It sounds like a double bass machine gun going off at the 1:22 mark.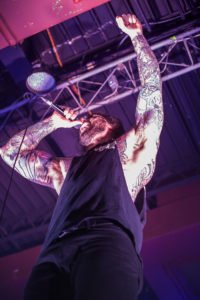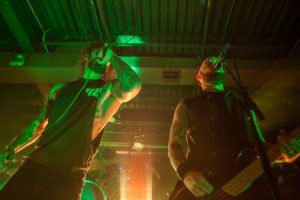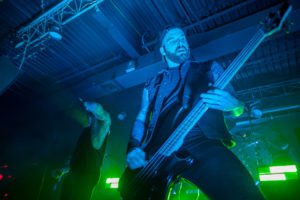 I know that most of what I've written comes at no surprise to the fans of this band, but I wanted to talk about something that some might not know. As I was leaving the show, I had noticed tons of fans waiting eagerly by the bands bus and even though I had the privilege to actually photograph the band…I decided to be the geek'd out fan boy and try to meet them. Over the course of the next hour or so, every member of the band made the time to come over and say hi, take pictures and sign whatever fans had for them. These guys met with EVERY SINGLE FAN that was out there and never once did I see anyone get moved along or walked away from. Things like this are why fans will forever (no pun intended) be loyal to this band. Perseverance is not something that comes easy, but As I Lay Dying are living proof that you can over come adversity and strive again. On behalf of EVERY fan….. welcome back fellas!!!!!!