Fight the Fight To Release New Album 'Deliverance'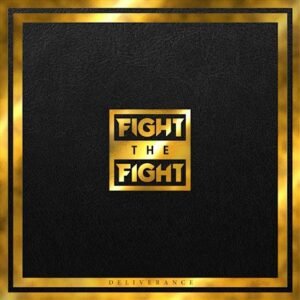 Norwegian high-octane metallers Fight The Fight (founded under the name Faenskap), are the perfect example of childhood friends and schoolmates, who wanted to start a band and reach out to people. With their 2017 debut album, Fight The Fight already showed that they deliberated their musical boundaries while aiming for a diverse, and experimental sound. Within this sound, there's always a lot of power, energy and hard-hitting grooves. After this strong debut album and big shows, Fight The Fight are closer to their goal than ever before.
Within the last years, the band was given chances to tour and support bands like Avenged Sevenfold, Ministry, Kvelertak, Hatebreed, Devin Townsend Project, and August Burns Red, but also festivals like Reeperbahn Festival, Summer Breeze and Wacken Open Air. This once more shows the diversity and their great way to adjust to many other bands, due to their universal, but unique sound. With streaming counts beyond 3 million on their
debut album and music videos with 750k+ plays, the band already has many fans around the world.
In 2020, the band finally follow up their well-received and critically acclaimed self-titled debut album. Their highly anticipated sophomore album pushes the band's boundaries (if they ever existed) even further into new territories. Starting with a bouncy main riff in the album's title track, there's always an undertone of djent within Fight The Fight's groovy riffs. This young, fresh and dynamic drive lead to extremely catchy songs, which get garnished by the extremely captivating refrains. One simply cannot bounce their head, while listening to the songs of Deliverance. But there are also these fiery, gritty black metal elements in some of the songs, which get a great contrast to it. Especially the combination of poppy song structures, melodic guitar lines, and the smashing upbeat drums keeps the songs throughout exciting.
There are many reasons why 2020 will be the year for Fight The Fight, but Deliverance will be the main reason. Deliverance has the stompy power of Slipknot's heaviest songs, the grooviest elements of Lamb Of God, a cray approach like Devin Townsend, and an overall smashing, but catchy sound comparable to Rammstein. Though, all of the ten songs have their individual strengths, little details and refinements, making Fight The Fight one of the freshest, and most innovative metal bands out there. Even if their music does clearly sound like metal, the band also has an authentic rock'n'roll image, which shines through in songs like "Turbo Sex". Furthermore, Fight The Fight are "a catchy, atmospheric, punk-rock racket" according to Metal Hammer UK, and they couldn't have described it better.
The band's Deliverance is coming. Do you dare? Are you ready to Fight The Fight?
Fight The Fight is:
Lars Vegas – vocals
Amok – guitars
Lord – guitars
HM – bass
Bjørn Dugstad Rønnow – drums
Discography:
Fight The Fight (2017)
Deliverance (2020)