Hatebreed: Persevering for 25 years!
April 15th
So what happens when you get about 600 two stepping hardcore enthusiasts under one roof, with 5 guys from Connecticut on stage slugging out bone crushing break downs, anthem like chants and an overall message of standing up for your beliefs and your conviction? You guessed it, you just found yourself at a Hatebreed show. Since their groundbreaking first release Satisfaction is the Death of Desire in 1997, the band has had one of the most loyal followings in all of metal, much to the comparison of bands like Slayer or Metallica. Here we are 22 years, 9 albums and thousands of shows later, the juggernaut that is Hatebreed continues to persevere into supremacy at the Ritz Ybor in Tampa for their 25th Anniversary Tour.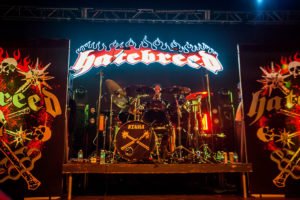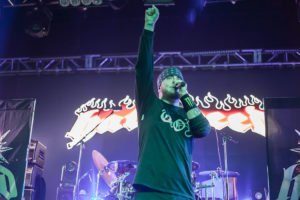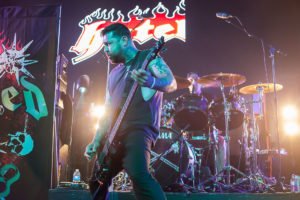 As soon as the lights go off, the stage lights produce an ambient type of ora, the crowd roars with HATEBREED! HATEBREED! HATEBREED! Drummer Matt Byrne appears form the shadows as he takes his seat behind the kit. Shortly followed by Guitarist's Wayne Lozinak and Frank "3 Guns" Novinec. Bassist Chris Beattie stands left of the drum riser and then the ovation heightens as singer Jamey Jasta marches on stage holding one hand up high and breaks right into "Empty Promises", the opening track of Satisfaction is the Death of Desire. The circle pits open up like small tornados on the the floor and whoever is not in one of the these little man made disasters, is singing along pounding their fist in the air… including this photographer.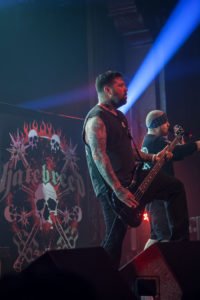 Before anyone can even catch their breath, Byrne starts a four count into the brutal motivational speech that is "Perseverance" from bands 2002 entitled album. Why don't we try this out. Instead of schools paying to have motivational speakers come in or having kids sit in front of a computer, falling asleep watching a video on "How to overcome the bad times" or "How to deal with a bully". You sit them down, throw on a pair of headphones and let Jamey Jasta cure the unmotivated and troubled youth in this country. This date was the only Florida show on the tour, so people poured in from all over the state. I had met people from as south as Ft. Lauderdale and as far north as Deland. I myself drove an hour and half from north of Orlando. From start to finish, this show was nothing but high energy from everyone on stage for 20 straight songs and the crowd hung in the for every word, every single tear and every beed of sweat. We all, LIVE FORE THIS!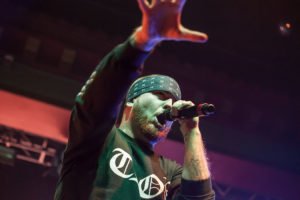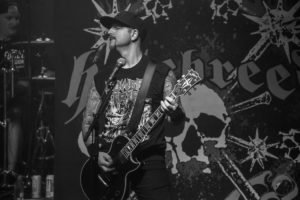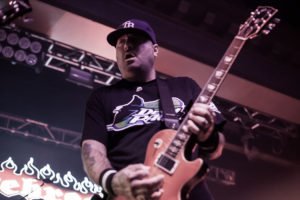 Hatebreed is currently on tour with Fit For An Autopsy, Cro-mags, TERROR and Obituary until April 20th. All shows up until May 26th will feature Agnostic Front, Madball, Prong and Skeletal Remains. The band also has a tour setup in the fall with well known bands Clutch and Dropkick Murphys. For all merch, music and tour info head over to Hatebreed.com