COP International Records Announces The Signing Of Blackcarburning, The Latest Electronic Project Of Mark Hockings Of British Electronic Rock Act Mesh
COP International Records
Announces The Signing Of
Blackcarburning
The Latest Electronic Project Of Mark Hockings Of
British Electronic Rock Act Mesh
Upcoming Album Watching Sleepers
With Production Assistance From The Legendary John Fryer,
Will Be Released In 2021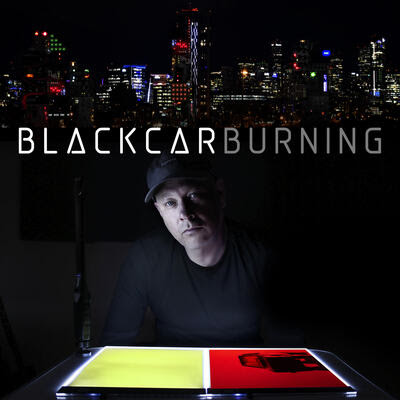 (Photo courtesy Mark Hockings)
COP International Records is pleased to announce the signing of new act Blackcarburning to its growing roster as the label celebrates 30 years in 2021. Blackcarburning is the latest project of accomplished musician Mark Hockings famously known for his work with the British electronic-alternative act Mesh.
In this latest effort, Hockings takes on multiple roles including writing, singing, and programming and describes the tracks as "electronic music written around songs, emotion and energy." He further adds, "The album was written to see what I could achieve by working primarily on my own. It's been a vehicle for exploring new songwriting and programming ideas and to develop some new directions."
Later this year, 
Blackcarburning
 will release its 
COP International Records
 debut 
Watching Sleepers
. The first self-released single 
"The Mirror" 
can be heard 
HERE
. 
All songs were recorded in Hockings' personal studio in Bristol, UK that he built right before the pandemic lockdown. For the album, 
Hockings 
has maintained creative control but also worked remotely alongside with 
Mari Kattman (Helix), Janne Marvannen (Lakeside X) 
and 
Howie Venton (newwt), 
who provided vocals and piano accompaniment, respectively.
Additional production assistance will be provided by John Fryer whose credits include Depeche Mode, Nine Inch Nails and Love & Rockets. Fryer also acts as COP International's A&R agent.
Says Hockings of the signing: "I am very pleased and excited to announce that I have joined COP International Records for the release of the debut Blackcarburning album. I am very much hoping that this is just the start of a creative and successful relationship. Label founder Christian Petke and John Fryer have a huge wealth of experience behind them and, more importantly, they love the industry with all of its challenges. The most important thing at COP is the music, and that is something I really want to be a part of. The quality of the artists already on the label is a testament to their passion and I'm going to have to work very hard to make my mark. I have been blown away by the enthusiasm and the dedication of all the people involved and I am very much looking forward to being part of the team."
Adds COP International Records founder Christian Petke: "Mark Hockings performed with his band Mesh at a festival that I was attending years ago. He walked onto the stage and, 30 seconds later, I was utterly impressed. His voice has that special something that immediately captures your undivided attention. What I didn't realize at the time is the fact that he is also an incredibly accomplished songwriter and musician. So, when Jean-Marc Lederman introduced me to Mark's Blackcarburning project I was immediately interested. He brings an unbelievable amount of talent, passion and experience to the table. Mark is exactly the kind of artist we are trying to have in the COP family."
More announcements regarding Blackcarburning will be forthcoming in 2021.
About COP International
The year 2021 marks COP International's 30th anniversary with ambitious plans for its expanding roster of artists, already including Stabbing Westward and Azam Ali, as well as Chiasm, Deathline International, Jean Marc-Lederman, Johnny Tupolev, LUNA 13, Sick Jokes, and Suicide Queen. The label reached a turning point in 2019, teaming up with legendary producer John Fryer to form a production company under the COP International umbrella. Fryer is producing and engineering the majority of the forthcoming COP catalog and also working as A&R in helping to select appropriate acts. "The level of craftsmanship, artistic talent and meticulous attention to detail is what sets John's work a world apart," says COP International founder Christian Petke. "When we first started talking, I brought up John's relationship with 4AD where he was the principal engineer and producer. This is exactly what we have in mind for this collaboration. Our philosophy is quite simple: Find exceptional talent, don't limit ourselves or the artists, and build a tribe based on the excellence of the releases. We have signed a couple bands that have major chart potential based on previous entries, and we are very excited about our projects for this year. Another thing that is rather important to us is a certain level of closeness and mutual appreciation we have as label and artist. It is our responsibility to provide a nurturing environment that allows the artist to focus on their craft. We support and shield them and provide the business machinery that will develop their full potential."
Find Blackcarburning online: