DOE BOY UNVEILS ANXIOUSLY AWAITED NEW CATCH ME IF YOU CAN EP TODAY
DOE BOY UNVEILS ANXIOUSLY AWAITED NEW CATCH ME IF YOU CAN EP TODAY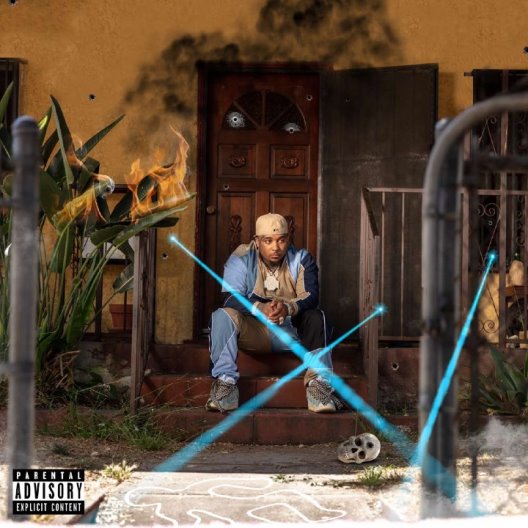 INCLUDES NEW SINGLE AND VIDEO "OFF THE PORCH"
(July 29, 2022 – New York, NY) – Back with more heat already, critically acclaimed Cleveland rapper Doe Boy unveils his brand-new Catch Me If You Can EP today. Get it HERE via Freebandz/Epic Records.
Over the course of ten tracks, he delivers a barrage of bold, buoyant, and bulletproof rhymes. The single and video for "Off The Porch" finds him in perfect form, interlocking fiery verses with a hard-hitting hook. Watch the music video HERE.
The visual truly embodies Doeboy's captivating personality and serves as a comedic freshness to this new era, "More Than Friends" offers up a slick and soaring refrain laced with emotion. G Herbo rolls through "Set It Off" with a knockout cameo.
Check out the full tracklisting below.
TRACKLISTING:
Off The Porch
Pep In My Step
Front Door
More Than Friends
Foot On Neck
Options
Lamb Truck
Scoreboard
Set It Off [feat. G Herbo]
It only upholds the momentum of his showstopping set at Rolling Loud in Miami last week.
2022 is shaping up to be a banner year for the Cleveland phenomenon. His recent full-length, OH REALLY, have gathered tens of millions of streams views. Beyond major co-signs from the likes of Drake and NBA champion Lebron James, it toppled the Billboard Heatseekers Albums Chart at #1. Right out of the gate, HotNewHipHop raved, "The Freebandz-affiliated artist shines on the nineteen-song tracklist." Billboard lavished him with praise and assured, "the 27-year-old took another step in his ascension with the release of his versatile OH REALLY album." REVOLT highlighted "BIG OH REALLY" as "hard-hitting."
Last year, he set the stage for the project with a string of bangers. "LOW KEY" [feat. Lil Uzi Vert] check out his acoustic Fine-Tuned performance on Audiomack. On its heels, "AIN'T MY FAULT" [feat. 42 Dugg] with Rowdy Rebel cracked 1.7 million YouTube views on the music video. It also boasts "ONNA HOOD" [feat. Babyface Ray], which attracted widespread critical acclaim.
Get ready for more from Doe Boy soon! Catch him if you can now…
ABOUT DOEBOY:
Exhibiting purpose, passion, and power, Doe Boy stomped outof Cleveland, OH with a dominant, dynamic, and diverse style. In unprecedented fashion, his unbeatable work ethic and relentless hustle brought him from a bid behind bars to co-signs from the likes of NBA champion LeBron James and Future who personally welcomed him to Freebandz as an artist. He quietly shook up the culture with his own brand of hard-hitting and hypnotic rap rooted in gangsta tradition, yet decidedly modern, magnetic, and massive. Upon returning home from jail in 2015, he launched a prolific series of projects with 2016's Streetz Need Me. Following No Worries and 88 Birdz with TM88, he ignited "100 Shooters" with Meek Mill and Future. Mike Epps threaded together Streetz Need Me 2 with hilarious skits, while Doe Boy linked up with DJ Esco on 56 Birdz and with Southside on Demons R Usin 2020. Along the way, he collaborated with everyone from Gunna and Young Thug to Lil Durk and Chief Keef.
Everything just set the stage for his 2022 album, OH REALLY. The record gathered over 10 million Spotify streams right out of the gate, and it crashed the Top 25 of the Billboard Heatseekers Albums Chart. After receiving widespread acclaim from HYPEBEAST, Complex, Revolt, The Source, Lyrical Lemonade, and many others, he rolls towards the top of the game with much more to come.
FOLLOW DOEBOY:
Instagram | Spotify | YouTube | Soundcloud | TikTok