Grammy-Award Winning Guitarist – ERIC JOHNSON – Announces Release of TWO Albums
GRAMMY-AWARD WINNING GUITARIST – ERIC JOHNSON ANNOUNCES RELEASE OF TWO NEW ALBUMS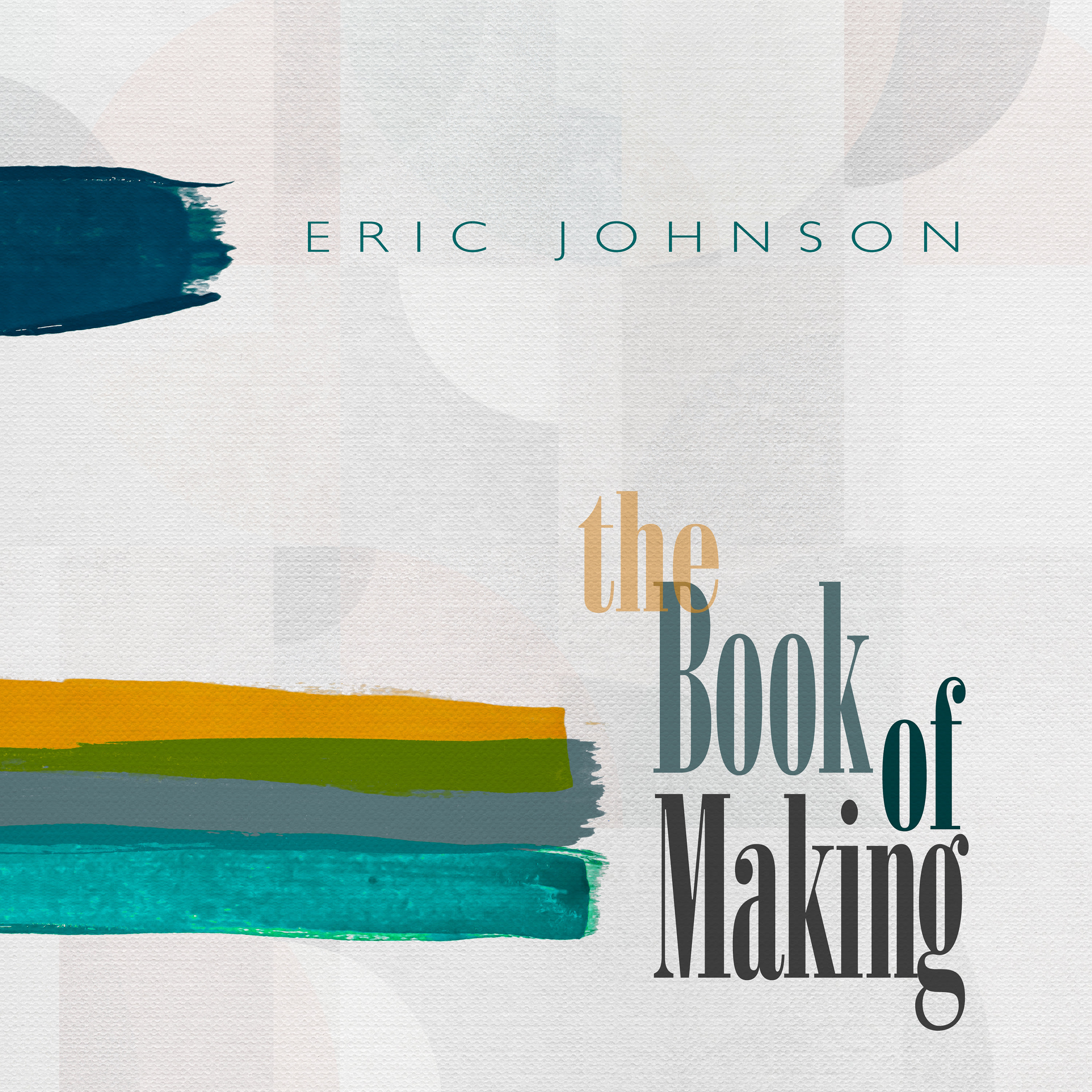 Both Albums Set for Release on July 29 via New Partnership with Blue Élan Records
First Two Singles – "Soundtrack Life" and "Yesterday Meets Today" Out Now…
(Austin, TX) April 1, 2022 – 
No, this isn't an April Fool's prank, 
ERIC JOHNSON,
 the prolific Grammy-Award winning, Austin-based songwriter and guitarist is announcing the upcoming release of 
TWO
 separate albums!  The duo releases, 
The Book of Making
 and 
Yesterday Meets Today
, are set to hit retail outlets (on CD, LP and cassette) on July 29, 2022 via his new partnership with 
Blue Élan Records
. 
A pre-order
 is available now where fans will have the opportunity to unlock 
Takeouts 
featuring seven bonus tracks when they purchase both albums together.
With the album news also comes the release of the first double single featuring "Soundtrack Life" from The Book of Making – a stirring Johnson trademark guitar instrumental – and the upbeat bluesy title track, "Yesterday Meets Today," showcasing Eric on vocals and his unmistakable fretwork throughout.
The Book of Making's opening song, the dramatic, dynamic instrumental that is "Soundtrack Life" began in about 2017, but the orchestration was created last year. It sounds like "'classic me,' I think," says Johnson. "What people might expect from me. While some of the other stuff is a little off the beaten path, it's always been in my heart and in my repertoire since I was a kid. But that doesn't necessarily mean people associate that with me."  As a companion single, the lush pop-oriented, radio-ready title track from Yesterday Meets Today, features Johnson's warm vocals and rich solos.
It was during the mandatory 'lockdown vacation' that all of us endured throughout 2020 when Johnson realized, "I have the time, let's go through the vaults and see what's there." What he found was enough material to emerge with two albums featuring nine songs on each LP. The Grammy-winning, multi-genre guitarist took inventory—both emotionally and musically—delving into the many unfinished tracks, outtakes, demos, and sonic ideas in his archive to compile the 18 songs that ultimately ended up on the albums.
"I started pulling these recordings out of the vault at my studio. Some were professionally done, some were just scratch tapes, some were rehearsal recordings on cassette," Johnson explains. The music spanned 25 years of "creations, thoughts and ideas that remained unfinished for many years." In some of the deeply moving music Johnson discovered a "certain personal magic" and decided to allow song cuts to remain as they were initially created. Others were embellished; a few songs are new.
As Johnson reflects, "As life's road over the last couple of years has been unpredictable for all of us, I truly believe it leads to a brighter road of possibilities." The singer/guitarists' personal goals are now closer, thanks to The Book of Making and Yesterday Meets Today. His hope? That the "thoughts, aspirations and revelations I had in making this project will help bring me closer to tuning my direction to trying to make my future music as emotionally positive and uplifting as I can."

Photo credit: Max Crace
Among Johnson's many accolades are a Grammy award for "Cliffs of Dover " (a track from his Platinum certified Ah Via Musicom), ten more Grammy nominations, lifetime induction into the Guitar Player Gallery of Greats and his listing among the "100 Greatest Guitarists of the 20th Century" by Musician. In his hometown of Austin TX, a city full of guitarists, the readers of the Austin Chronicle have voted ERIC JOHNSON the city's "Best Electric Guitarist" and "Best Acoustic Guitarist" in their yearly poll year after year. They also named him "Electric Guitarist of the Decade" and one of the top five "Musicians of the Decade". He appears on the cover of the June 2022 issue of Guitar Player alongside Joe Satriani and Steve Vai, celebrating the anniversary of the inaugural G3 Tour.