Dread Music Review Sits Down With Andy Dorner Of Caliban To Discuss Their New Album Zeitgeister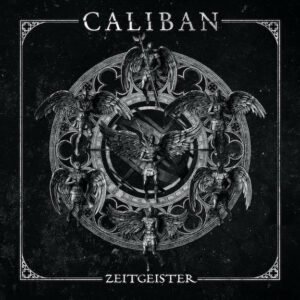 Caliban frontman Andy Dorner has been leading the charge and taking no prisoners since he picked up the mic in 1997.  His vocals are some of the most recognizable in the business as his fierce roars and soaring cleans jump right out of our speakers and go right for your throat.
Over the course of the bands 12 studio albums Caliban has evolved into one of the biggest bands in Europe as they dominate every stage they step foot on, decimating thousands of fans in attendance.  The bands latest album Zeitgeister is a collection of songs from the their extensive catalog of music that Caliban have re-calibrated into 8 tracks of pure brutality.
With a track list of classic including Intolerance, Tyranny of a Small Boy and My Little Secret Caliban also wrote a brand new song Nichts which closes out the album in vicious fashion.  Today Andy sits down with us to talk about writing the new album, quarantine and getting back on the road.