Full Review Of Avatar's Age Of Madness Livestream Event
Live from the bands home town of Gothenburg, Sweeden, Avatar opens the book to the third chapter of their incredible four part live stream event Avatar Ages.  Very few bands could pull off such an undertaking of four shows in four weeks.  But with the help of Danny Wimmer Presents, each show would take on a unique life of its own creating an unforgettable show for fans.  Another element that takes the fan experience to the next level is that the fans themselves have created the setlist's for each show.  Tonight Avatar Age of Madness will invade out eyes, ears and nightmares.  So let's strap in and enjoy the ride!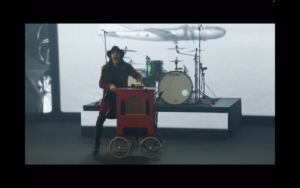 As we look out the windows and through the down pour of rain and flashes of lightning, we catch singer Johannes Eckerström peering back at us and into our souls.  After a forced entry he beings to explore the familiar layout as he ventures through rooms where the previous shows have been played from.  Johannes then stumbles across the rest of his band which has been frozen in place.  As he looks on in confusion, he then notices something off camera that makes him smile.  Johannes makes his way over to his street organ and once he starts to crank, it brings life to the band and the first song of the night with "Hail the Apocalypse".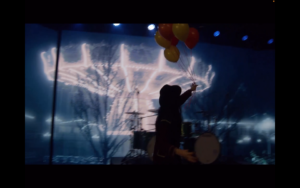 Avatar had their foot on the gas off the line as they followed that up with heavy hitting tracks like "Torn Apart" and "Blod".  Given the fact that fans had full reign of coming up with the setlist, it was only a matter of time before we got a song the band would have to knock the dust off and that would be "In Napalm".  When the song concludes, Johannes emerges holding balloons as he stands in front of the merry go round on the large display screen.  Soon the familiar sounds of the fan favorite "Black Waltz" start to fill the air.  The song is fueled by it's gatling gun double bass breakdowns and its carnival undertones. But once again frontman Johannes Eckerstrom's showman ship would steal the show.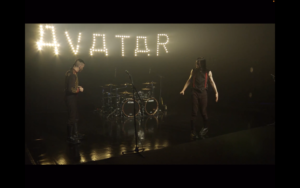 With the lights still gleaming from the conclusion of "Paint Me Red", Johannes still had some energy left as he started going acapella which had apparently annoyed drummer John Alfredsson.  After a couple shoves the cat and mouse game ensued as John was chased from room to room.  Johannes finally found himself standing in in front of 8 different doors trying to figure out where John would pop out from.  Following a couple of wrong guesses, John finally slips up and walks right into Johannes hands and sits him down behind his drum kit and slaps drum sticks into his hand.  With John finally back in his place both physically and figuratively, the rest of the band is called in to commence with the demented "Puppet Show".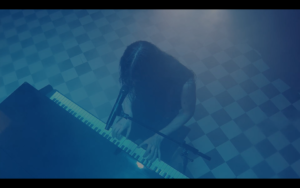 Must to the contrast of the version on 2014's Hail the Apocalypse, tonight Avatar would deliver a special acoustic rendition of "Tower".  Johannes takes his place behind to the piano as the fog flows through the air. Soon it would be his powerful vocals that would fill the room as his soulful ballad incapsulates the audience at home.  Later we find him getting himself psyched up reliving repressed memories as he recounts people telling him to "Get in Line", and what better way to roll into that crushing song.  With a progressively heavy build up, the track explodes with its juggernaut of a main riff as the lights around the stage flashed unison.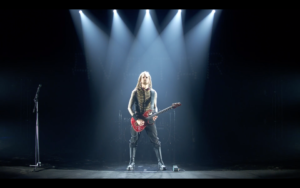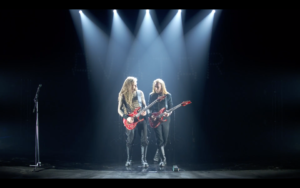 After the Swedish sung lullaby of "Tsar Bomba", guitarist Jonas Jarlsby stands front and center under the house lights as he played his intro for "Bloody Angel".  Because no one likes to play guitar alone, Tim Orhstrom joins him and the two would join forces before the tidal wave of the songs heavy opening riff knocks us off our feet.  Singer Johannes Eckerstrom is now with his trademark jacket and cain as he slips through shadows until he steps up to lead the charge.  Bassist Henrik Sandelin lends his passionate voice to the songs climatic verse as it harmonizes seamlessly with Eckerstrom's range.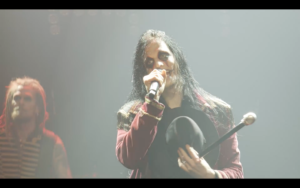 With one last conversation to all of us at home, Johannes Eckerstrom expresses his gratitude and how much he misses the fans and being able to perform.  Something else he reminisces about is that very unique smell that comes with breaking out all the old outfits, that's right, the scent left over from god only knows how many sweat soaked performances.  But hey, if it helps them that the show to that next level, I'm all for it.  Like a couple of other instances throughout the show, Johannes correlates a story into the next song of the same name and closing out the show with "Smells Like a Freakshow".
As a couple of cymbal mutes walk us into the last song of the evening, where we are quickly met with windmills of hair and the high adrenaline rhythm and guitar work.  Even with a 16 song set, it seemed as Avatar finished the show with as much energy they had started it with.  Given the approval to let your tv fall over since we've all made it to the last song, it would only justified the upcoming triplet onslaught that was waiting.  And just like that, the shows ends as epically as it had began with just as much ferocity and energy.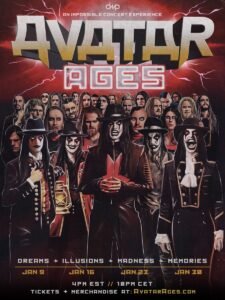 Avatar brings everything in their performances to the next level.  From their intensity to their stage presence it is always an amazing show.  But it's the originality that they bring which is what set's this band apart in the sea of metal and there is no better example of that than in their live shows.  Avatar and Danny Wimmer Presents have put together such a unique experience for the fans to enjoy that if you think about it, could it really have been all jammed packed into one show? Probably not.  Having it spread out over 4 weeks with 4 different shows really gives both the band and their fans to immerse themselves in the music and the incredible theatrical performances.  Next weekend is the 4th and final show of this epic 4 part series so make sure you go to Avatar Ages to grab your tickets and plenty of merch!