FOZZY Stream Their Capturing Judas Event Live From Madison Studios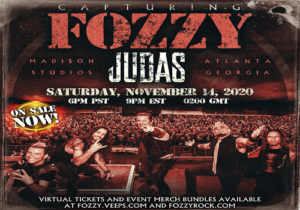 To kick this stream event off we are starting in Fort Myers, Fl as we follow FOZZY through 3 shows across 3 different times zones all in the same day form 2017's FOZZY Across America tour, with the 24 hour marathon closing out in Las Vegas. Throughout that journey, we get see the behind the scenes elements of the bands itinerary from radio interviews, back stage antics and candid convos to sound checks and leap frogging around in a private jet. Who ever said the life of a rock start was easy? With a collage of live footage from all 3 performances (Ft. Myers, El Paso and Vegas) we get a glimpse at the energy and intensity that comes with a FOZZY show out in the wild. And because Jericho and company have such a deep connection with the fans, what better way to entertain and say thank you than with the Capturing Judas Live Stream Event!
With a quick drum roll from Frank Fontsere, FOZZY erupt kicking off the show. With front man Chris Jericho at the helm donning leather from head to toe complete with aviators and red bandana, as he announces "Welcome to Capturing Judas!!!". "Sin and Bones" is the first notch on tonights setlist and sets off the nights festivity like a cannon. With just a couple of seconds of calm the band break right into "Drinking with Jesus" off 2017's Judas. With powerful vocals, crushing drum work and catchy guitar riffs it certainly made this a song to engage back with the band, even if it is from home.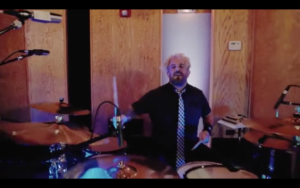 Chris addresses the fans for the first time by thanking them for viewing this event and making it known that this is truly for them. Jericho also touches base on how this show came to be as it was the brainchild of guitarist Rich Ward. Rich had a great concept for a studio show because to him when a band is in the studio it's a magical type of atmosphere which is an element that the fans don't get to see. Some of his favorite albums were recorded live and what better way to say thank you to the fans than a live record that they can watch and enjoy. And this actually circles back to something that Chris had mentioned earlier in the docu portion when he said "We can't follow trends or worry about what anyone else thinks. We have to do it our way and trend our own path". And this show is the very testament to that very idea.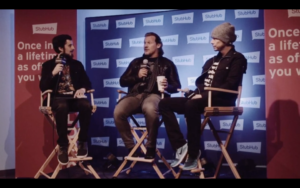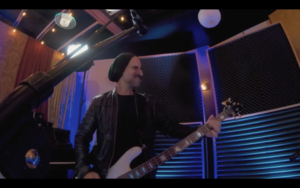 After the band reminisce for a bit about their favorite countries they've hit on previous tours, FOZZY break into the heavy handed march of "One Crazed Anarchist". It's impressive that without a conventional stage setup or over the top visuals that some bands roll out for shows like this, we're only 3 songs into the set and I'm already fired up singing along. Aside from the brutal main riff that gets the blood going, it was impressive watching the mild mannered Rich Ward turn his background vocals into a fierce roar during the choruses. One thing that I'm a huge fan of is the stories from the road from and how their songs came to be. Chris and Rich talked about how the band scored a gig opening up for none other than the legendary Iron Maiden and the mayhem that ensued as they had very limited time to setup their gear on top of the added stress of playing one of the biggest shows of their careers.
"Nowhere to Run" was definitely a track I was looking forward to seeing. PJ Farley's bassline is like a heartbeat behind Jericho and Wards harmonies but it's the entire chorus section served like a shot of adrenaline to an already high energy performance. With playing to just a very small production crew during these streams I always wondered how the bands react during certain parts where there would be an interact with the crowd, something along the lines like a sing along or hand clap. Jericho's vocal range is nothing short of amazing throughout the show and is note for note what you get on the records. With only doing 5 shows this year his voice is as ready as you could ask for. Following "Do You Wanna Start a War" Chris mentions during a lone guitar part where he would normally lead a cheer to the crowd, but at that point he didn't know what to do with his hands which you could actually see. I guess it's just another small thing that has been ultimately effected by a global pandemic. But lucky for us there's plenty of show left to pick us back up.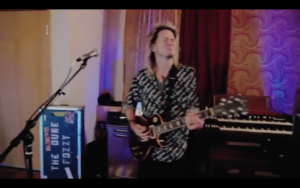 The heavy tribal beat in the style of Sepultura's "Roots Bloody Roots" is the gateway into the bands track "Light Go Out". Chris Jericho may have been out of his element in the pervious song but he made up for it by letting fans know that "When the drums continue to play on, I want you all to clap your hands and sing with us". I'm sure it might seem a bit awkward of the idea of that if it's just you by yourself. But when the part does come up it only feels natural to join in as it serves as a piece of normalcy as we take in a live show. The band takes the chance to acknowledge the fans that have made an impressions on them over the years as they think back on the times that they've gone out drinking with or they've notice and met at multiple shows all over the world. And they are not recalling these stories vaguely but actually mentioning these fans by names or even nicknames.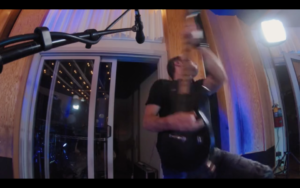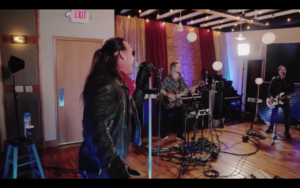 That all rolled into a self Q & A between Chris Jericho the band starting off with everyone's first reaction to the demo of their song "Painless". Answers were split between it having a "stock" kind of sound that didn't really pop off, or it was a track that was well received out of the gate. They also discussed the formula of writing solid rock tunes in figuring out the 3 over 4 time signature from AC/DC which has been the foundation for many song in the history of Rock & Roll. But keep that between us. Being a musician it can be fun to look back at the band names of your pro or mostly amateur music career and that would also be true in the case of this questionnaire round robin. The names of the members first bands would be as follows. Jericho (Primitive Means), Rich Ward (White Clover), PJ Farley (Legacy), Billy Grey (Disciples of the Watch) and Frank (Lethal Promise). You gotta start somewhere right?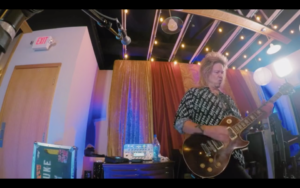 A song I am sure all the fans where highly anticipating was the fast and furious "Wolves at Bay". The band favorite was packed with brutal riffs and impressive solo section . Like much of FOZZY's work the songs are short and in your face and this track is right there at the top of the list. The band ventures down memory lane with the thoughts of their favorite songs that don't make the setlist's anymore with killer tracks like "Nameless Faceless", "Crucify Yourself", and "Under Blackened Skies". But Rich had the best reply with "I'm goin to say a super smart ass answer. But if there were a song I really like, we'd still be playing it" which caused the entire room to break out in laughter. Some more truth from the band had come from how their writing process has changed over the years as they want to write songs that can be both a record song and a live number instead of creating music that is not as practical for a live show.
There are songs that can get you moving while you listen to it on the record and then there are those that transform when it's played live. "Enemies" is one song that completely takes on a life of its own and brings FOZZY to another level. This was nothing short of a guitar clinic between Rich Ward and Billy Grey as they laid down great sounding riffs one after another and then showed off their fret melting solo work as they battled back and forth. At one point it felt more like a Van Halen tribute than the middle of a song where there was even a side by side live shot of the two gun slingers shooting it out. The rhythm section of Frank Fontsere and PJ Farley were certainly the backbone of the song as they directed the song behind all the guitar work. Up next would be a fan favorite with "Sandpaper" off of 2012's Sin and Bones. Avenge Sevenfold front man M. Shadows had a guest appearance on the record and the band teased his presence in the studio tonight but was met with weeping harmonica sounds as he would not be gracing us with his presence. But needless to say Chris and Rich pulled it off just fine in his absence.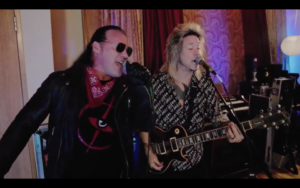 With FOZZY at the end of the set there can only be one song left to properly close out the show. That would be the song that put the band on the map as well as their biggest single with "Judas". No mater how many times you've heard it, it is just as heavy hitting and automatically sticks with you long after it is over. As the song wraps its Chris Jericho's signature sign off monologue that seals the deal as the show officially comes to an end. I could not have been more surprised with how well this show turned out to be.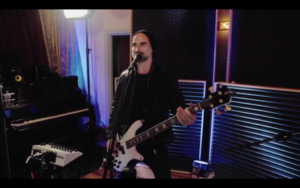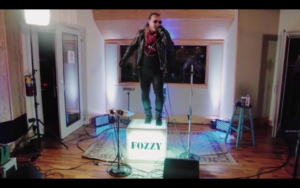 With it being a more intimate type of show I had initially thought it would just be sort of one dimensional, but how wrong I was. Rich Ward's vision really came to life as we got a taste of what goes on when a rock band is in the studio with not only playing great music but seeing the honest interactions and conversations between the guys. And that's exactly what FOZZY is. A solid rock and roll band through and through who just bust out hit after hit and never leave fans unsatisfied. With this disastrous 2020 slowly coming to a close and 2021 giving us a glimpse at a fresh start, what better way to have that start then knowing there's new FOZZY music waiting for us!