Angela Allen Sits Down With The Milwaukees Front Man Dylan Clark To Talk About The Bands New Album "The Calling"
Remember the 90s and the awesome grunge music? Most of those bands started in their garage just practicing and hoping to get heard. New Jersey may be known for their famous pork rolls and cheesesteaks but they are known for some really good music too! The Milwaukees started there and are still there to this day. They ended up releasing 5 albums from 2011 and before and traveled across the U.S and parts of Europe.
They enjoyed touring as a young band but as we can all imagine its not all fun on the road. They had been working on releasing the sixth album for awhile but had a few people switch in and out of the band. If you listen to Pandora you can hear them right next to your favorite grunge band such as Gas Light Anthem, Brand New but also with Tom Petty and the Heartbreakers (who as it turns out had a good deal of influence over his love for music).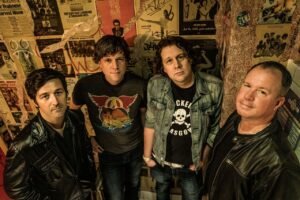 The Milwaukees released their sixth and newest album on August 21st, 2020. This is especially exciting because it's been awhile since we've heard from them. There are 10 tracks on this album. No Way Out, Wild Heart, Stay Gold, Mother Mary, Falling, Our Blues, Proud of Me, High Wire, Burn and Shame and lastly The Calling.  You can get a taste of their personality while watching their new video "No Way Out". There are some funny parts, but it really sends a message to just be you and not give up on your dreams or yourself.
This album has intriguing guitar and drum riffs that build up to Dylan's voice which drives you to sing along with him. It is certainly an album you can feel a little ache but turn around and jump up and down and get a little rowdy with. It allows us as listeners and fellow music lovers to connect to the songs and words and somehow apply the lyrics to our own lives. Dylan passionately sings through the album and when it stops you want to press repeat because it creates an excitement as you earnestly listen to what he has to say.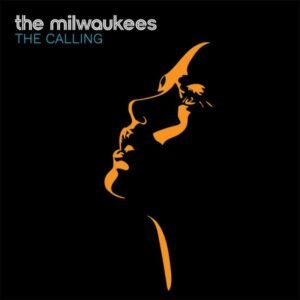 We briefly talked to singer Dylan Clark about the past and how his dad influenced his own writing. Dylan said "I don't believe it's something you can learn to do. I think everyone has a song in them but to be a song writer is different. It just come naturally." He was talking about how there were quite a few good rock bands out now.
"I love the Rival Suns! They are the real deal!"  He mentioned that it would be "really cool if there was some kid out there listening to my music." More of this album was influenced by the piano. It didn't occur to Dylan to get an upright piano but when he was moving into his house a man on the 2nd floor basically said if you can move it you can have it.
He paid someone $400 to tune it and his wife bought him a few lessons. "I trick my brain to come up with different melodies and somehow when I played on the piano sounded different." The fun interview that is tagged below gives some fun back stories on the band and some neat memories.
Dylan mentioned that a friend has two acres in their backyard, and they may set up and play there which will make it their first time being together since February. At the time, they hadn't decided if they will stream it or not, but they did want to put on a show for everyone and be safe at the same time. Don't forget to download the new album that is now available to stream!
By Angela Allen
Full Interview: