Bob Weir And The Wolf Brothers Spring Tour Packs The Bob Carr Theater
February 29
Back in 1963, a chance meeting between a young Bob Weir and Jerry Garcia would grow into a musical movement that would influence fans and the very culture for decades to come. Between his monumental work with the Grateful Dead, as well as its reformations and a slue of other projects, Bob Weir never stops creating incredible music. Tonights show will showcase a careers worth of music and talent giving these fans a night to remember.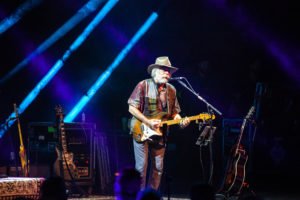 With a room full of "Dead Heads" everybody is reminiscing of previous shows on different tours across the country and it feels more like a large family than a room full of strangers at a concert. As the fans all have their discussion, they are soon interrupted the man himself hitting the stage. With his token hat and quite honestly the best mustache beard combo in all of music, Bob Weir and Wolf Bros with Don Was on stand up bass and Jay Lane on drums key up a familiar tune with "Iko Iko".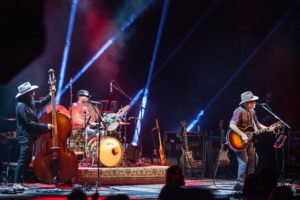 The first set of tonights performance was packed with Grateful Dead hits as well as some very notable covers. Through out Bob's career, both solo and with The Dead, he applies his own touch and reinvents some of the most well know tunes over the last 50 years. Take the classic "Little Red Rooster", made famous by blues legend Willie Dixon. This song got an applause as loud as any Dead song as soon as Bob Weir lays down that soft yet soulful voice on top of that vintage sounding slide, he takes full ownership of that song and the crowd would agree.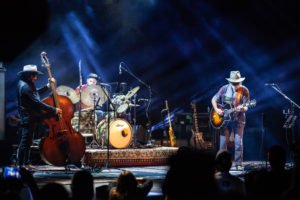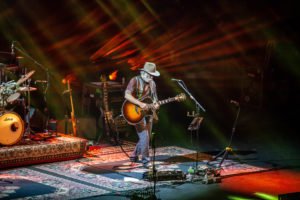 Speaking of Dead songs. To close out this impressive first half of the show, Bob Weir and Wolf Bros gave us quiet the send off. The boys served up a classic with "The Music Never Stopped" off 1975's Blues for Allah. As the song carries on with fans singing along, a curve ball gets thrown their way when the band flows right into Rob Wasserman's "Easy Answers". But as the song was winding down, the band switches gears and swing back into "The Music Never Stops" for the final crescendo of the first act.
When the band reconvenes, they bring out another well known song that some of the greats have also played over the years. As soon as Bob starts strumming his acoustic, the screams of "BOBBY" start to fly in from the crowd as they immediately realize it's "Me And Bobby McGee". But it was the next one that really got the fans cheering when the Grateful Dead's "Scarlet Begonias" beings to fill the room. The iconic song comes from the bands 1974 classic "From The Mars Hotel" and has been a fan favorite for decades.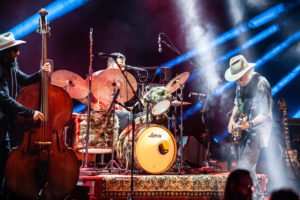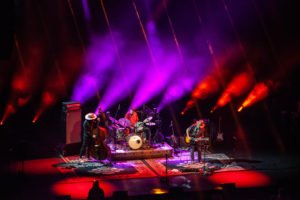 The remainder of the second half of this memorable show included such hits as "Two Djinn" from Bob's other successful project Ratdog. Other Dead classics like "The Other One" and "One More Saturday Night" were played with such soul they made each song sound seamless much to the delight of the fans. And to officially close out this extraordinary show, Bob Weir and Wolf Bros would layout Bob Dylan's famous "Knockin' On Heaven's Door" which like all other covers of the night, were given a top notch reincarnation.
After watching the show and seeing the sheer joy Bob Weir brings to his fans, it's no surprise why they have followed him and enjoyed his music for all of these years. These shows bring people together unlike any other shows I've ever been to. Bob's music captivates and leads his listeners on a musical journey for over two hours bringing them to dance all night and sing along to every word. This current tour is giving the fans a different show every night by not playing the same setlist twice, giving each stop it's own unique experience.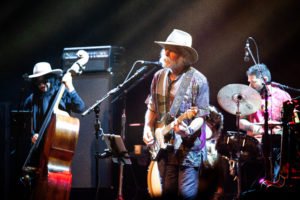 Bob Weir and Wolf Bros recently played a benefit show in Nashville at Ryman Auditorium for the Tornado Relief Fund in wake of the devastating tornados that hit the city. Donate to the Middle Tennessee Emergency Response Fund of The Community Foundation at 2nu.gs/tndonate.