Snoop Dogg's "I Wanna Thank Me" Tour Brought All the Hits To House of Blues
December 21st
Twenty seven years ago this year, Snoop Dogg released his iconic debut album Doggystyle on the infamous Death Row Records. Hits like "Gin & Juice", "Murder Was the Case" and "Who Am I (Whats My Name)?" catapulted him to stardom selling over a million copies in the first week and soaring to quadruple platinum by the following year.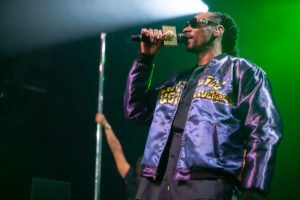 With a mentor like the legendary rapper, producer and Beats headphone creator Dr. Dre, success is immanent. Getting his foot in the door with the theme song for the 1992 film Deep Cover and guest spots on Dr. Dre's solo debut "The Chronic" only paved the way to land him at Death Row as the newest stud in an already dominate stable of artists.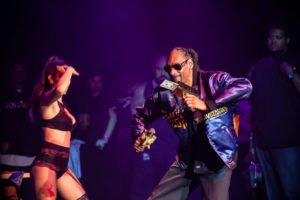 Tonight in Orlando will mark the first time they've a lot of these fans have ever seen Snopp Dizzle live, including myself. So while the DJ starts with his intro and then introduces Uncle Snoop, it was pretty surreal to look up and see all 6'4 of him standing in front of me and smoking some of the finest cheaba I've ever had the good fortune to be around.
Right out of the gate he brought out the collaborative "The Next Episode" with Dr. Dre, "Bitch Please" and "Countdown". Snoop Lion's stage show was complete with two occupied stripper poles, Snoop mascot toting a two foot bluntski and enough backup dancers to rival a Jennifer Lopez concert. He even made it rain on the dancer and crowd with "Snoop Dollars" from his gold plated money gun.
Aside from the setlist that read like a greatest hits album with songs like "Down 4 My Niggas", "Drop It Like It's Hot", and his legendary track "Gin and Juice", Snoopzilla threw in some covers like Akon's "I Wanna Fuck You", 50 Cent's "Pimp" as well as Rock Hall of Fame inductees 2Pac "2 of America's Most Wanted" and Notorious B.I.G.'s "Hypnotize".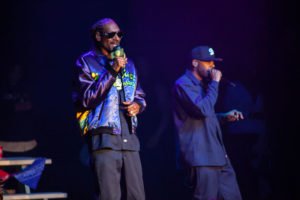 Even with all of the elements on stage, Snoop Dogg had everyone's attention at all times. Working the stage like the seasoned vet that he is the D.O. Double G engaged fans up front, even giving one lucky fan one a blunt from his own lips to pass around, and though this was a public gathering, the "puff, puff give" method was in full effect as always.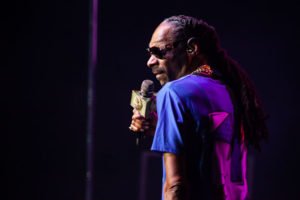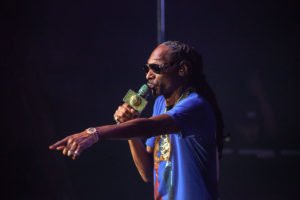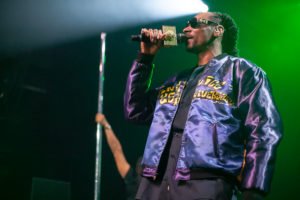 Fans of all ages packed the sold out show. I had seen some as young as 18 and dare say some as old as 60 (guesstimation based off of clothing and dancing ability). But that's the beauty of music. It draws in so many different types of people regardless of age, race, religion and this show was the chance for us to all come together and appreciate some of the most memorable rap music of all time.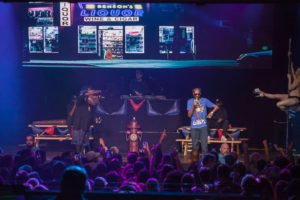 "I Wanna Thank Me" was released back in August making it Snoop's 17th full length on Empire/Dogg Style Records. The album has a heavy loaded track list with 22 songs and coming in at 75:23 minutes of the classic Snoop the fans have loved for almost 30 years. Only a couple dates remain on this current tour, so make sure you get tickets before they sell out. But the Dogg will jump across the pond for a handful of U.K. dates in April.