The Pure Noise Tour Brings Terror To The Orpheum
August 11th
After 17 years of relentless touring, numerous EP's and delivering 7 studio albums, Hardcore royalty TERROR bring their reign to Tampa for some old fashion fun, two stepping and stage dives. Founding member and vocalist Scott Vogel has long been revered for his passion for the music and the scene encouraging fans to crowd surf as much as possible as well as giving the fans their time on the mic as he holds it out from the stage. What is often a misunderstood genre due to an aggressive appearance, Hardcore music going back to its roots has always had a unity mentality, bringing people from all walks of life to join together and let themselves be embraced in the scene.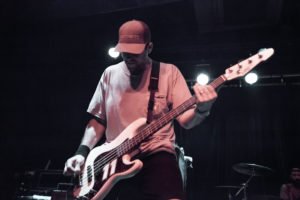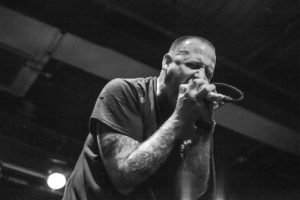 Tonight would follow suit with what it means to go to a TERROR show. As the band takes the stage the crowd chants their name as if preparing for battle. Scott Vogel hits the stage like he was shot out of a canon, that is when the floor begins to open up as the crowd begin to anticipate the chaos that is about to ensue. Vogel immediately calls for everyone to fill in around the front of the stage. After everyone complies, the band break into their hit "Lowest Of The Low" from the 2003 EP. As soon as the guitars start to ring out, the crowd begin their crowd surfing decent across the fans down front for a chance to have their voices heard on the bands track.
With a setlist consisting of hardcore anthems like "The 25th Hour", "Keepers Of The Faith", "You're Caught" and "Always The Hard Way" the intensity was high from start to finish. As fans on the floor two stepped and danced, everyone in front of the stage was pounding their fists in the air and some were used as props to push themselves into the air to be noticed by the band. As the show winds down to the few final songs, the crowd made every attempt to make it on stage and share the spotlight with their favorite band. At one point, there were 7 fans on stage dancing and passing the mic off to each other and it was no surprise that Scott Vogel had a huge smile on his face the entire time while shaking hands and hugging those lucky enough to make it up.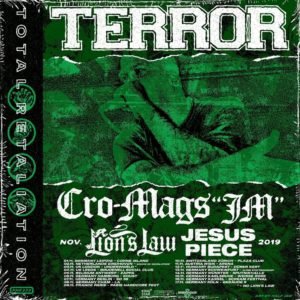 TERROR's newest album Total Retaliation was released on Pure Noise Records in September of last year. With a track list housing crushing songs like "One More Enemy", Mental Demolition", and the title track "Total Retaliation", this album has shaped up to be one of the bands best records to date. After all this time in the game, TERROR shows no signs of slowing down but gaining momentum as they finish out the last leg of their US tour in Santa Ana at the Observatory on August 24th. After a couple months off  TERROR will head across the pond to conquer Europe once again. The fall leg will kick off on November 1st in Germany at Conne Island. For merch, band info a music downloads go to the bands website at http://totalretaliation.com/