BRIDGIT MENDLER's New Single "Can't Bring This Down" Marks Her Largest Streaming Debut
"Bridgit Mendler sings about the pains of heartbreak on the track and sounds pleasingly brassy."
– The Fader"One of the 15 most talked about acts from SXSW 2017 – Yahoo!

"Cool, refreshing, and totally different" – MTV
BRIDGIT MENDLER's New Single
"Can't Bring This Down"
Marks Her Largest Streaming DebutPerforms "Live" for World Wildlife Federation's Global Rally for Climate Change on

March 25
Joins Valerie June, Moon Taxi and other artists in honor of Earth Hour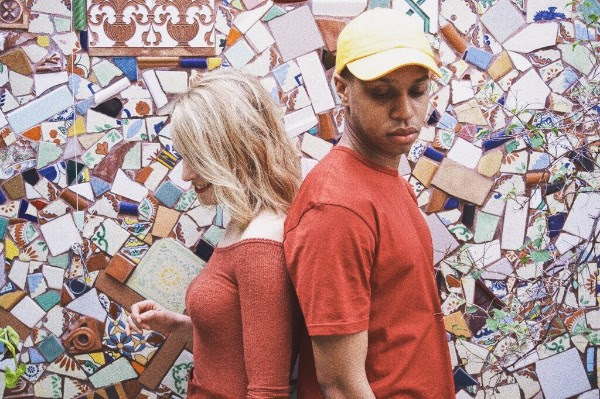 Bridgit Mendler and Pell
Following a successful SxSW this past week, independent recording artist Bridgit Mendler has released a new single "Can't Bring This Down," a collaboration with up and coming New Orleans MC Pell.  Posting close to 240,000 plays on Spotify to date with over 1.5 million monthly listeners since it was released just last Friday, March 17, the smooth R&B track was Bridgit's highest daily listen so far, besting her previous singles "Temperamental Love" (a collaboration with Toronto-based artist Devontée) and "Do You Miss Me At All."  Fueled by her building momentum, "Can't Bring This Down" has been added to numerous influential playlists across multiple platforms as well, including Spotify'sWeekly Buzz (500k subs) and Hot New Pop Tracks (32k subs), reinforcing her status as an artist to be reckoned with.

"Can't Bring This Down" can be heard here:
Last week's SxSW in Austin found Bridgit in high demand, performing numerous showcases and parties for NYLON's #TWITTERHOUSE, COLLiDE, The Orchard, We Found New Music, and  Whole Food's Southwest Invasion.


In addition on

Saturday, March 25

, Bridgit will take part in World Wildlife Fund's Earth Hour, which sweeps across the globe as skylines from Sydney to San Francisco go dark as a symbolic call for urgent action in the fight against climate change.  As millions of people around the world turn off their lights for one hour, Bridgit will perform acoustically by candlelight at

8:30pm PT

, creating a live soundtrack for the first truly global online rally for climate change.  "I am excited to partner with WWF on Earth Hour Live. My grandpa was a big supporter of WWF and so my involvement is in memory of him and his love for the planet. It is also an occasion to bring music to my fans around the world and talk about pressing issues like climate change," said Bridgit. "By raising my voice through music, my hope is that I can draw awareness and inspire much needed action." On

March 25

, at

8:30pm

local time, music lovers and music makers are encouraged to turn off and tune in using #EarthHourLive on Facebook or other live platforms.Described by Noisey as a "crossroads between Imogen Heap and early Purity Ring", Bridgit has been building her career independently and consistently, evolving from her pop-oriented origins and honing her own sound influenced by artists such as Lauryn Hill.  Her effortless combination of silky pop verses with edgy soul and R&B-tinged choruses create beautiful harmonies and show off her impressive vocal range.  Amassing a social media following that amounts to millions across multiple platforms (7.7 million likes on Facebook; 4.78 million on Twitter; 1.5 million on Instagram), her musical career has presented her fans. Her single "Atlantis" (her first since the release of debut album, 2012's Hello My Name Is…) scored a highly coveted spot on Stereogum's "Top 40 Pop Songs of 2016" as well as positions on top Spotify playlists including New Music

Friday

, Workout, Young & Free, among others. Establishing her firm hold on the mainstream, the track received over 1 million total plays on Spotify, SoundCloud, YouTube, and Apple Music on release and reached #1 on Hype Machine's Popular Chart and #2 on Spotify's Global Viral Chart.

Like the previous single, "Atlantis", the stunning follow-up "Do You Miss Me At All" premiered on Noisey, followed by the music video's premiere on Pigeons & Planes, who labeled the song a "simmering breakup track." Taken from her Nemesis EP, "Do You Miss Me At All" hit #2 on Spotify's Viral Chart and #1 on Hype Machine, garnering more than 7 million combined streams and receiving international critical acclaim, exponentially building her momentum and setting the stage for the aforementioned astounding debut of "Can't Bring This Down."

An acclaimed actress as well (she had a well-received guest role on the hit CMT-drama Nashville last year), Bridgit has been cast in the lead role in "Thin Ice," a new Fox comedy pilot from "New Girl" creator Liz Meriwether.
Bridgit Mendler "Atlantis"